Do not use "Oxy" or Chlorox/Chlorine bleach based cleaning agents on wool carpet, no matter how white you think the wool is. Doing so will always take what liitle die was applied to the fiber and leave you with something like this..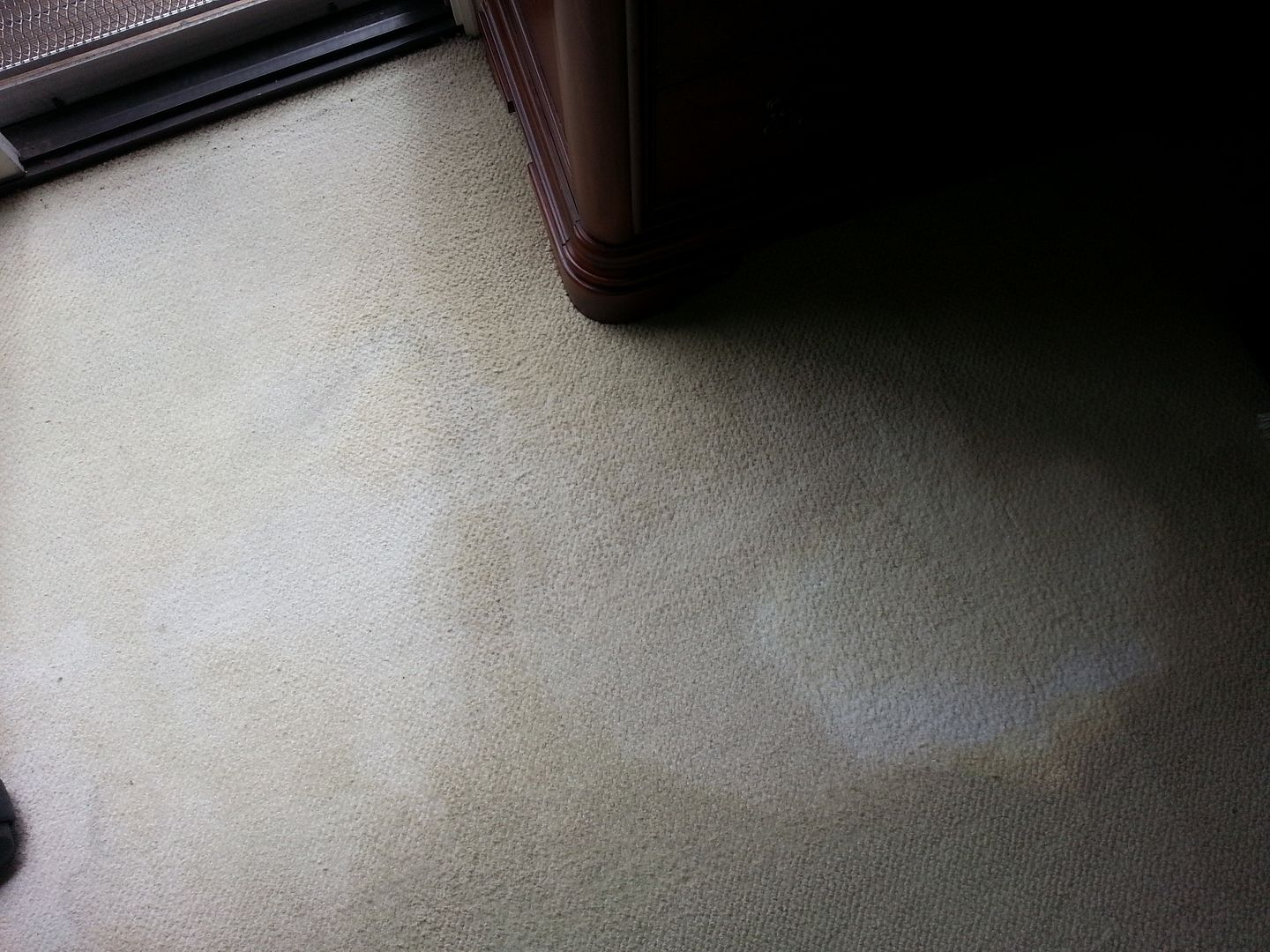 Second tip;
 If you really must clean your hand tied and died knotted wool rug in the home, rather than sending it to a qualified rug plant, at least take it off the wall to wall carpet and clean it on your deck or garage floor.
Notice all the bleeding of the red dye onto the  carpet underneath.
At Connoisseur you can be assured we will use wool/natural fiber approved cleaning agents and a gentle but very effect process to professionally clean your flooring investment.
Loose rugs cleaned in the home will be tested for colorfastness, stability and effectiveness  If we find that there is any potential risk involved concerning dye movement shrinkage or a soil load too heavy for our process to handle, we can arrange to have the rug taken out and cleaned in a controlled setting.
Take proper care of your wool carpet and rugs and they can provide years and years, if not a lifetime of  use.