We were honored to be chosen to clean the "new" wood court for our local D league Basketball team.
The development team for the Golden State Warriors are actually using a 20+ year old floor that has been refurbished with new water base/Green polyurethane.  After just one season  the floor was getting dirtier than the on hand staff could deal with so they called in the professionals..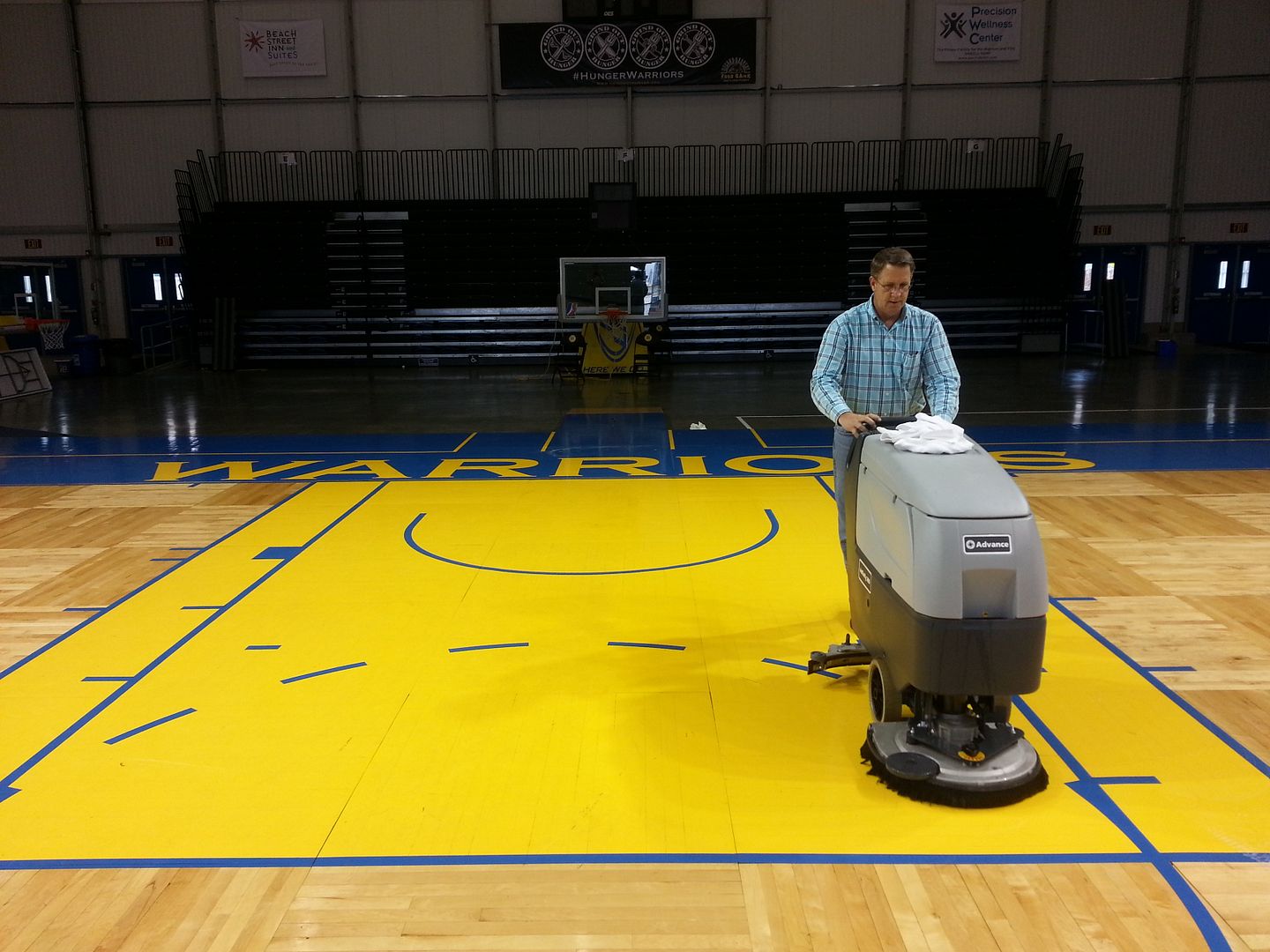 My good friend Ray let me try out his new 20 inch auto scrubber which cleaned the court thoroughly and quickly.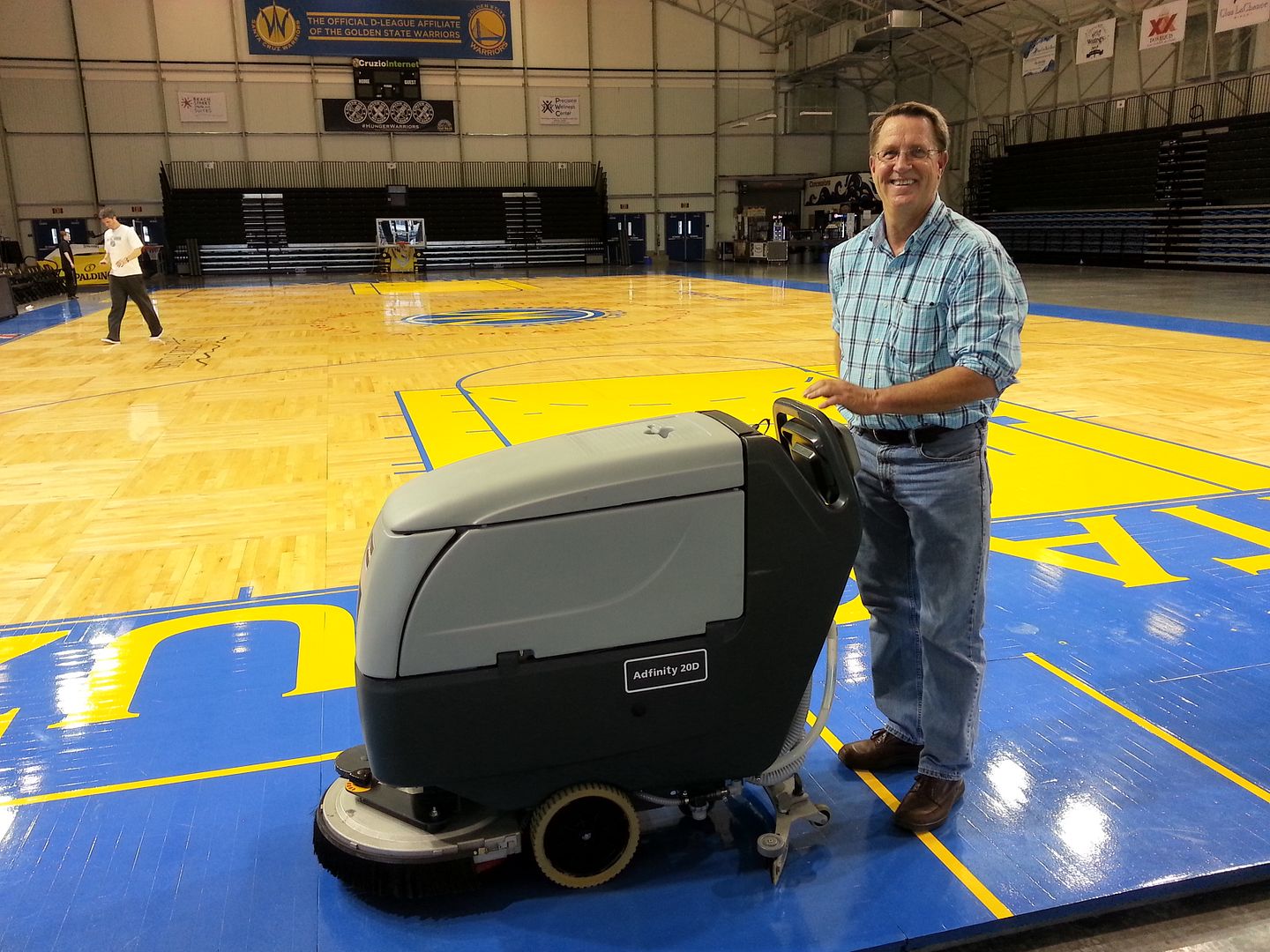 Now with local recreational leagues as well as the UCSC  BB team using the facility we hope to get an ongoing contract to keep the court clean and bouncy.